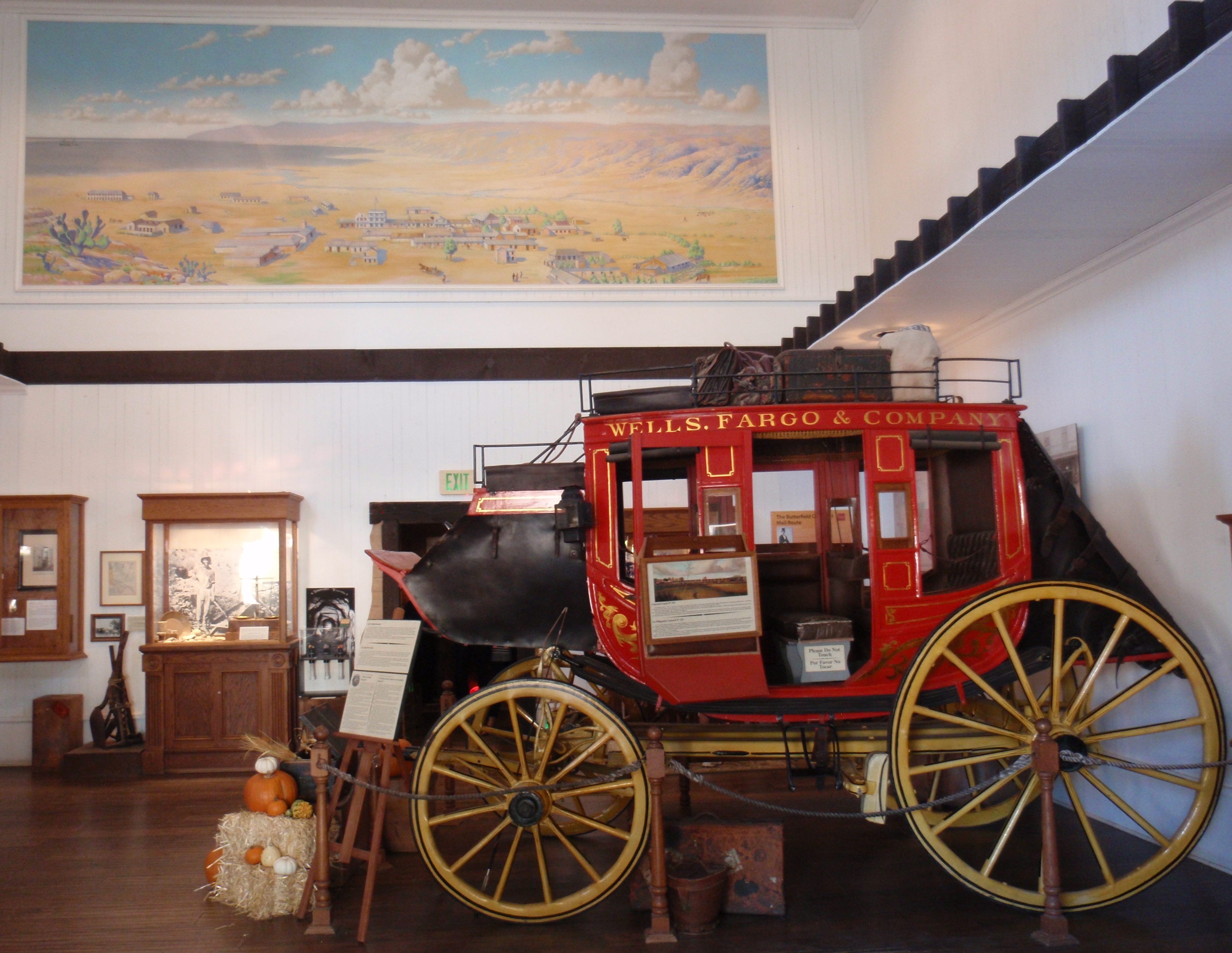 A few more articles on the fake account mess at the bank:
Wells Fargo is trying to get back on track.
Other banks are getting inquiries from the OCC about incentives to open accounts.
SEC is looking at possibility of missing disclosures.
On October 24 the bank ran a full-page color ad in the Wall Street Journal on the back of the A section. Article ran again a few days later. I'll guess that is a rather expensive page anyway, especially for the whole page, even more so for a very pretty color photo. Nice shot of a Concord stage on the open prairies, by the way. Cool photo!
Several comments from the ad, which I will quote under fair use, which in any event I'm sure Wells Fargo is perfectly fine with me quoting.
Putting your interest first: We have eliminated product sales goals for our Retail Banking team members who serve customers in our bank branches and call centers. This means that their focus will be a meeting your financial needs, not meeting sales goals.
Removing the incentives to open fake accounts is an incredibly good idea. This has been in the news for a few weeks, but helpful to see it in print ads. This also acknowledges the problem and asserts efforts to fix the problem.
Proactively communicating with you: We send a confirmation after you open a new consumer or small business checking, savings or credit card account so that you know what is happening and can tell us if anything we've confirmed is different than what you expected.
Confirming is a great step. Any accounts opened that weren't intended would be quite obvious in an unexpected confirmation.
Fixing what went wrong: We have provided full refunds to customers we have already identified and we're broadening our scope of work to find customers we may have missed. If we have any doubt about whether one of your accounts was authorized, and any fees incurred on that account, will contact you and refund the fees.
Interesting tidbit to me is the bank is working to identify if there are any accounts they missed from what they've previously identified. This might be an obligation arising from fine print of the settlement agreement, but it is a good idea and still shows that they are working to see if there's anything they previously missed.
I also saw a commercial on cable using the same lines. It was shorter and only made two of the points, but shows Wells is putting some serious money into their recovery work.
10/25 – Emily Glazer at Wall Street Journal – Big US Retail Bank Operations Under Scrutiny After Wells Scandal – The Office of the Comptroller of the Currency, one of a host of regulators keeping watch over banking, is looking at other banks under its authority to see if the same sales incentive issues exist there as occurred at Wells Fargo.
Walk through the timing described in the article.
Early October – Article on 10/25 says formal letters requesting reams of information went out "earlier this month", meaning early October.
September 20 – In Senate testimony, head of the OCC said the agency would look at sales practices of banks under its supervision.
Shortly after $185M settlement was announced September 8 – OCC makes informal inquiries of banks.
What that tells me is that OCC had no knowledge of, and was not paying attention to, the fake account issue before the settlement was announced. They weren't making inquiries during the time settlement discussions were underway. They weren't making inquiries after the LA Times broke the story or after the LA city attorney started investigating.
Thus, it is not only the CFPB that did not have any idea there was an issue before announcement of the settlement. The OCC didn't know either.
11/2 – Emily Glazer at Wall Street Journal – SEC Probing Wells Fargo Around Sales-Practice Disclosures – The SEC is looking at whether there were any missing disclosure related to the fake account fiasco.
A letter leaked to the reporter said three Senators asked the SEC to look at three issues (anyone bold enough  to claim with a straight face that the letter came from anywhere other than someone with the Senate Finance Committee?)
The issues the Senators want addressed:
Possible violations of SOX internal control signoffs
Lack of disclosure of the fake account issue, phrased in context of securities fraud
Whistleblower violations, possibly due to firing some staff who also reported violations.
All of those would be criminal offenses. In case there was any doubt, the members and staff of the Senate committee are going for blood.