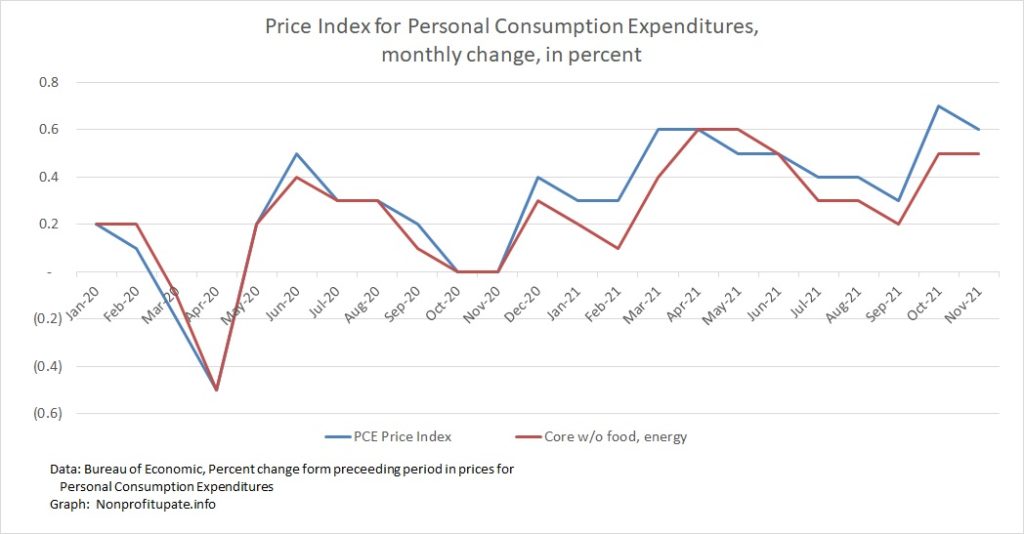 The Personal Consumption Expenditure (PCE) inflation index increased 0.6% in November.  This after the 0.6% in October 2021 increase was revised upward from 0.6% to 0.7%.
The core PCE inflation rate (without food and energy) was 0.5% in November and 0.4% in October.
This indicates inflation is continuing. When you look at all of 2021 perhaps inflation is accelerating.
…
Personal Consumption Expenditure index for November 2021 shows continuing high inflation.Read More »