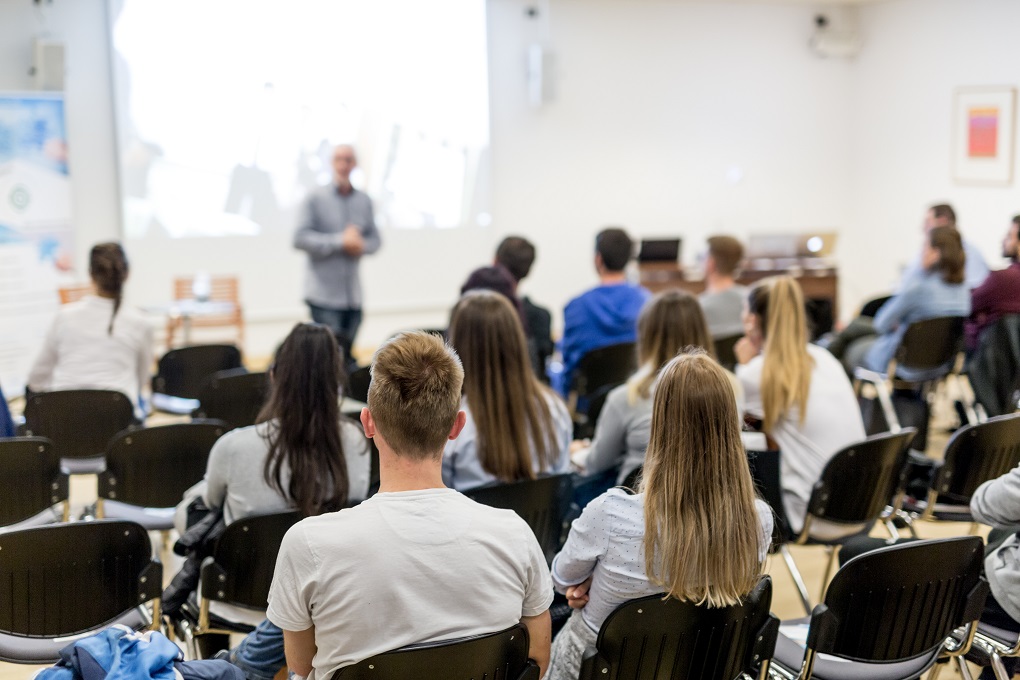 The double whammy of Covid pandemic and government policies in reaction to the pandemic continue to hammer the educational sector. Unsettling thing is to consider these articles only discuss the current impact and not the long-term destruction of education for all students from pre-K to grad school.
Articles for you to consider:
Columbia University settles for a refund of fees their class-action lawsuit claiming refund of fees and tuition.
Freshman enrollment in colleges and universities continued to decline in fall 2021. The anticipated return of students who skipped matriculation in fall 2020 has not happened.
As an indicator of what is likely happening in all primary and secondary schools across the country, Washington state public schools estimate enrollment for the next two years will be down another 4.5% from their February 2021 estimate.
(Discussion cross-posted from my other blog, Nonprofit Update, because it may be valuable for CPAs performing analytical review procedures during reviews or audits.)
TaxProf – 11/27/21 – Columbia Settles Covid-19 Class Action Tuition Refund Suit For $12.5 Million – Looks like Columbia University got off easy. Students there established a class and were suing for refund of tuition and fees because they were prohibited from in-person classes and instead attended an Ivy League school on their monitor.
A federal judge reduced the amount possibly recoverable at trial from tuition and fees (which would be a big number) to fees only (a tiny fraction of cost of attendance).
Obviously, the University realized the damages they could still face just with refunding fees so they settled with the students. They will pay $8.5 million representing fees and an additional $4 million so the students will drop their tuition claims.
It is a negotiated settlement so there's no precedent. However this points towards trouble for colleges and universities. The sad, informative, helpful, educational message this sends to students and parents is the university world does not acknowledge any value difference between in-person class at an so-called Ivy League university and Zoom class in your parent's basement. Apparently, a lot of universities won't admit there is a difference in educational outcome.
Article reports a law firm is tracking 261 lawsuits (or more) against colleges and universities for not refunding tuition and fees. I have read elsewhere that a lot of cases have been dismissed, but others are moving forward.
Inside Higher Ed – 11/26/21 – Enrollments Still Falling 2 Years Into Pandemic – Colleges and universities have not seen a recovery of enrollment in the fall 2021 semester. The expectation, or perhaps starry eyed dream, was the students who did not show up in fall 2020 would enroll in fall 2021. That has not happened. Instead, enrollment has continued to drop.
To recap the statistics, here is the change in new enrollment from fall 2019 through fall 2021:
down 6.5% – overall change in undergraduate enrollment rate
increase 2% – overall trend for the most elitist, private schools, consisting of 8.7% decline in fall 2020 with 11.7% increase in fall 2021
down 4.4% – most elite public schools
down 14.1% – public community colleges
Post Millennial – 11/22/21 – Washington public schools lose over 55,000 students – Public schools in the state of Washington are in the midst of an enrollment crash. One educator labeled it as a "systemic" decline, not just a temporary issue.
Predictions of enrollment for the two academic years running from fall 2021 through spring 2023 reported to the state legislature are down 4.5% in 11/21 compared to the 2/21 forecast. That is an additional enrollment drop of 50,000 students beyond the estimate nine months earlier.
Article cites a large number of causes. It is not clear whether these are based on the information reported to the state or what the reporter has learned from other sources.
Reasons mentioned in the article for parents pulling their kids from public schools include:
No in-person instruction during lockdowns.
Even more impact on special needs children from the lack of in-person instruction, which is generating even higher level of shrinking enrollment for special needs kids.
Lower safety levels on campus.
Changes in the curriculum, which the article explicitly cites as critical race theory and highly sexualized curriculum.
"substandard education." (Those are the article's words, not mine.)
Mandatory vaccination policies – a cited national survey indicates only 27% of parents with children ages five up to 11 are planning to get their kids vaccinated. Said parents say they are concerned about long-term side effects. My guess is this will lead a far higher number of students leaving the public school system than the educators are estimating.
Three school districts (Seattle, Bellevue, Kent) canceled classes because of lack of staffing. Schools were short-staffed before the pandemic with the staffing situation made worse by firing teachers who declined vaccination.
This article is indicative of the drop in enrollment that schools are experiencing. I have seen a number of other articles, but won't list them.