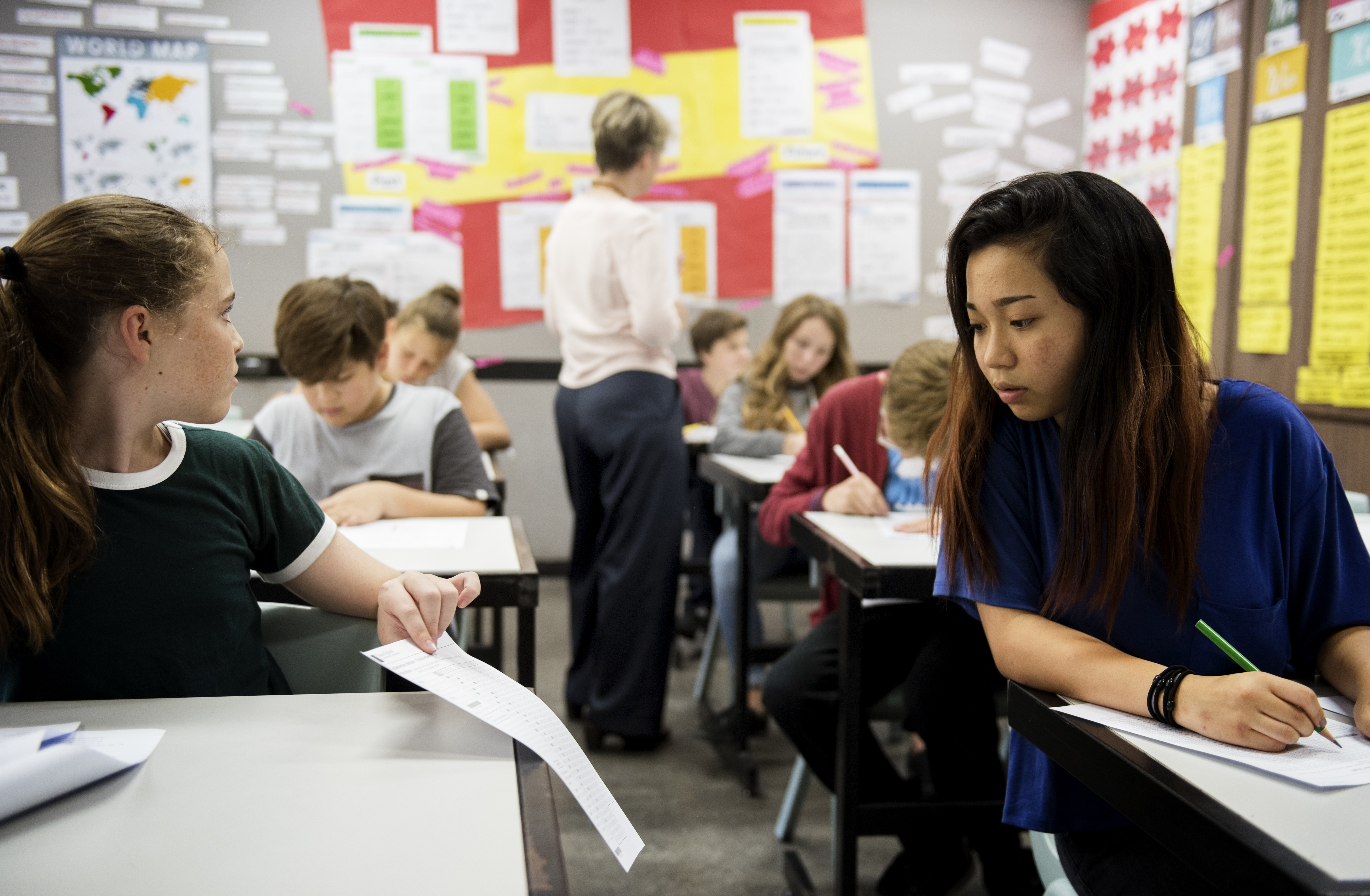 For more discussion on the dual fiascos of the now-former-senior KPMG partners getting the PCAOB inspection list and altering workpapers along with cheating on continuing education classes, check out these two articles:
Francine McKenna at MarketWatch on 6/18/19:  The KPMG cheating scanal was much more widespread that originally thought.
Article provides a good summary of the settlement.
Try this on for a word picture, which I'm expanding from Francine's description in the article:
Getting a $50M fine from stealing the inspection list (and then altering workpapers) is the powerful right punch that everyone was expecting. The test cheating part is a staggering left hook that nobody saw coming.
The SEC enforcement is a one-two punch that hurts. Probably gonna' leave some bruises. I know I'm a tad embarrassed to say I worked for Peat, Marwick, & Mitchell a long, long time back. From what I saw, things were different back then.
Article quotes a few other commentators, which are worth your time to read.
Jim Peterson called attention to the fragility of the Big 4. A massive fine, whatever you imagine that amount might be, would take down a large firm. He used a phrase I don't recall seeing before:
Too vital to kill
Intriguing variation on the phrase too big to fail.
Article in MarketWatch mentions some other big ticket payments by Big 4 firms:
2017 – SEC sanctioned KPMG over its audit of an oil and gas client. Penalty included surrender of audit fees and $5.1M interest.
2014 – SEC sanctioned KPMG, over an engagement not identified in the article, with $8.2M fine.  Update:  It's worse than I described; Francine (@retheauditors) mentioned in a tweet this was for a series of independence violations, to include providing one client a listed string of non-attest services.
The 2014, 2017, and 2019 actions against KPMG each required hiring a consultant to assess the firm's issues as well as develop new procedures and train staff.
2003 – KPMG paid $22M fine over four audits of Xerox.
2003- SEC fined Deloitte $50M for the Adelphia 2000 audit.
2018 – Justice department fined Deloitte $149M for audit of Taylor Bean & Whitaker (this is tied into Colonial Bank fiasco).
2019 – FDIC settled with PwC for $335M for its audit of Colonial Bank after judge awarded $625M at trial. Dive into the details and you will see this is another big mess.
That is not a complete list of Big 4 fiascos, merely what was discussed in this article. Doesn't even touch on good ol' Uncle Arthur.
(In case you think I'm picking on the Big 4, you could check out my posts describing disciplinary actions by the California Board of Accountancy. It is my impression, only an impression but a strong one, that the firms & individuals mentioned are mostly small firms with a large representation of sole practitioners.)
Jason Bramwell at Going Concern on 6/17/19:  SEC Says $50 Million Fine For KPMG is "Significant" and "Appropriate" For All That Cheating Going On.
During a media call by the SEC on the day the settlement was released, there were a few comments of note.
For example, the SEC spokesman said KPGM is taking "appropriate employment actions" for the employees who were cheating on the CPE courses.
The external consultant looking at corporate culture is tasked to assess whether the firm is "…taking appropriate employment actions or other remedial steps."
The consultant is also allowed to make
…binding recommendations they believe are appropriate relating to the firm's investigation, employment actions, and remediation.
Maybe I'm reading too far between the lines, but those comments hint that there are now and will be lots of disciplinary actions applied.
Also, the firm will be providing "..supplemental ethics and integrity training…" to all audit staff for three more years. That is an extension to the previous extra training according to the spokesman.  So every audit staffer can thank their cheatin' colleagues for the extra (uncompensated) weekend or two spent going through CPE every year for three more years.
If the SEC writes these enforcement actions the way the California board does, those hours are in addition to what is required for license renewal. That's extra CPE on top of all the other requirements for six years in a row.