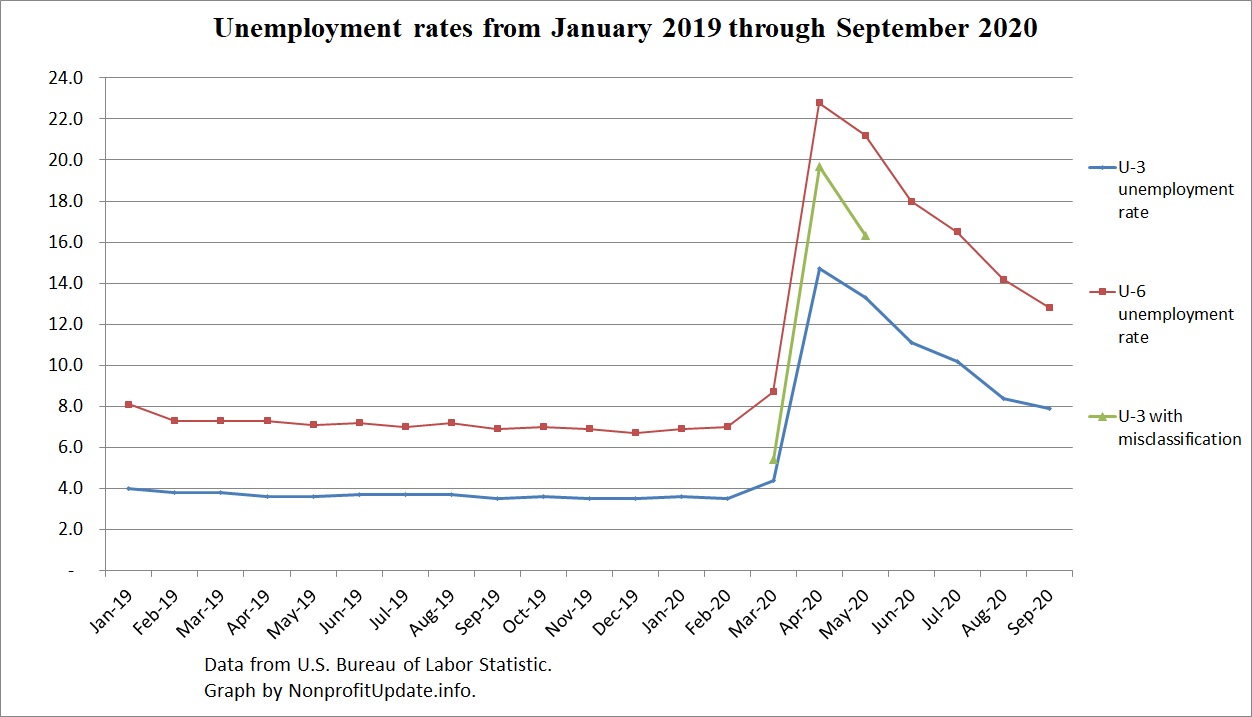 The unemployment rate dropped from 8.4% in August 2020 to 7.9% in September.
Amongst the extremes we are seeing during the shutdown, that 0.5% drop is the smallest monthly decline since the peak in April.
Check out the extreme swings in the U-3 unemployment rate over the last 7 months:
+0.9% – March increase
+10.3% – April
-1.4% – may decline
-2.2% – June
-0.9% – July
-1.8% – August
-0.5% – September decline
That is a run-up of 11.2% in two months and 6.8% drop over five months, for a net 4.4% increase as of September.
Graph at the top of this post provides a visual of the U-3 and U-6 unemployment rate since the start of 2019.
For a longer-term perspective, consider the unemployment rate since the middle of 2007, which was shortly before the start of the Great Recession: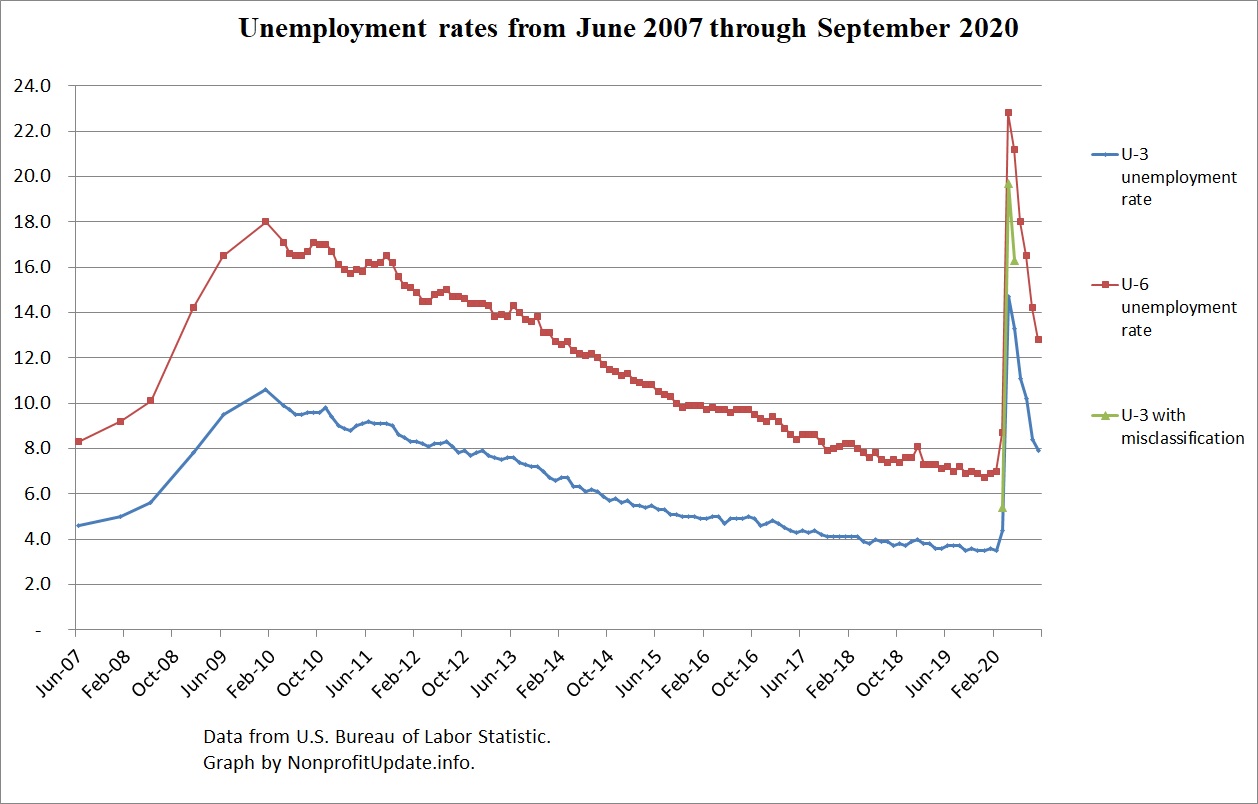 You can easily see the U-3 and U-6 unemployment rates during shutdown show an extremely sharp peak and sharp drop-off.