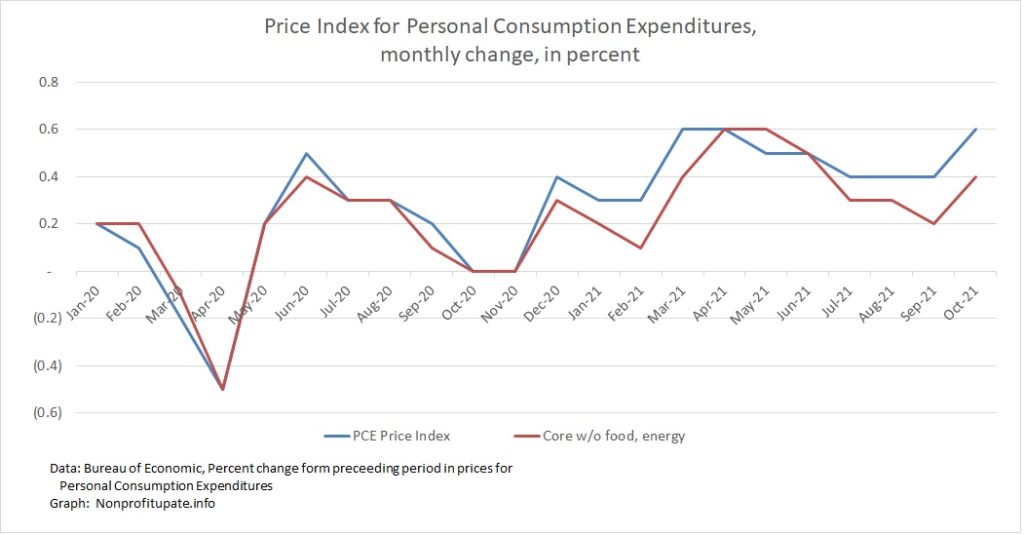 The Personal Consumption Expenditure (PCE) inflation index increased 0.6% October 2021.  This is a jump from the 0.4% in July, August, and September.  The 0.6% matches the increase in March and April.
The core PCE inflation rate was 0.4% in October which is in the middle of the range from March 2021 through September.
This indicates inflation is continuing and perhaps accelerating.
The cumulative 12 month change, according to BEA, has risen to 5.0% for the 12 months through October 2021, compared to 4.2% for the 12 months ending September.
…
Personal Consumption Expenditure for September 2021 shows high inflation rate is continuing.Read More »