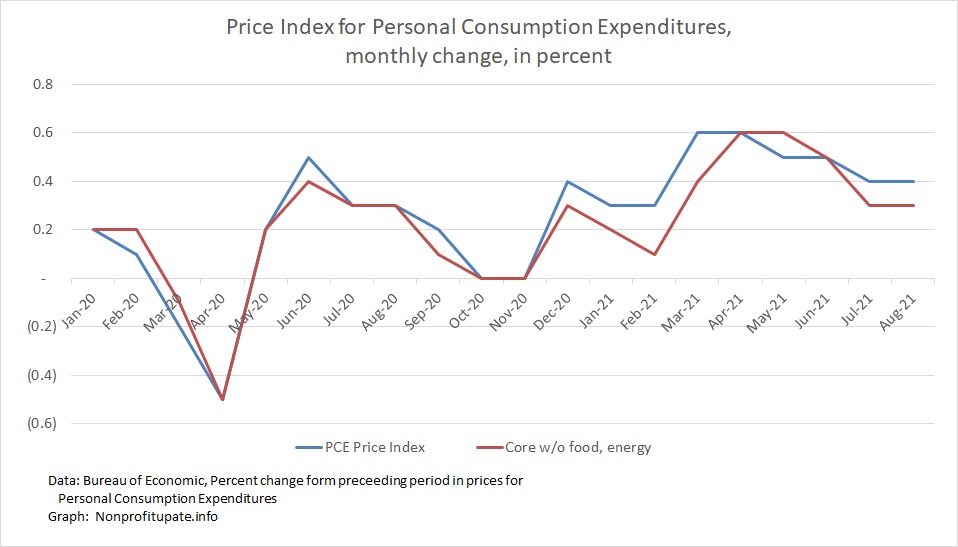 The Personal Consumption Expenditure (PCE) inflation index again shows an increase of 0.4% in August 2021 after increasing the same in July. Since December 2020 this index has shown inflation of between 0.3% and 0.6% each month.
This indicates that inflation is continuing. Good news is that inflation is slowing, declining from 0.6% in March and April, to 0.5% in May and June, to 0.4% in July and August.
Bad news is annualizing the running three month inflation rate shows between 4% and 7% since February.
…
Personal Consumption Expenditure for August 2021 shows ongoing inflation.Read More »