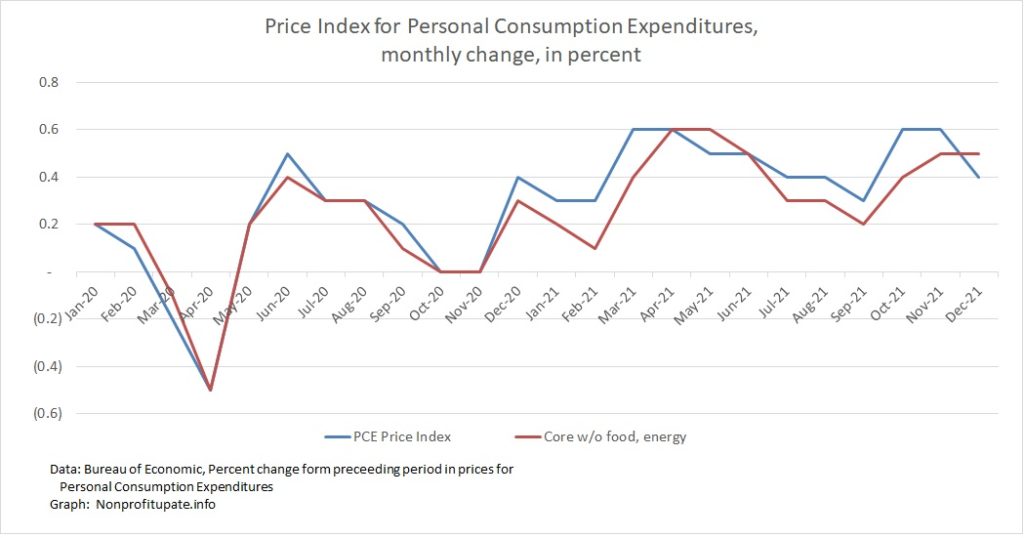 The Personal Consumption Expenditure (PCE) inflation index increased 0.4% in December 20212, which is a slight decline from 0.6% in November and 0.6% in October 2021. The December increase is in line with 0.3% to 0.5% for prior five months.
The core PCE inflation rate (without food and energy) was 0.5% in December following 0.5% November and 0.4% in October
The cumulative 12-month change for 2021, according to BEA, is 5.8% overall and 4.9% excluding food and energy.
…
Personal Consumption Expenditure for December 2021 shows ongoing high inflation – 5.8% for 2021.Read More »