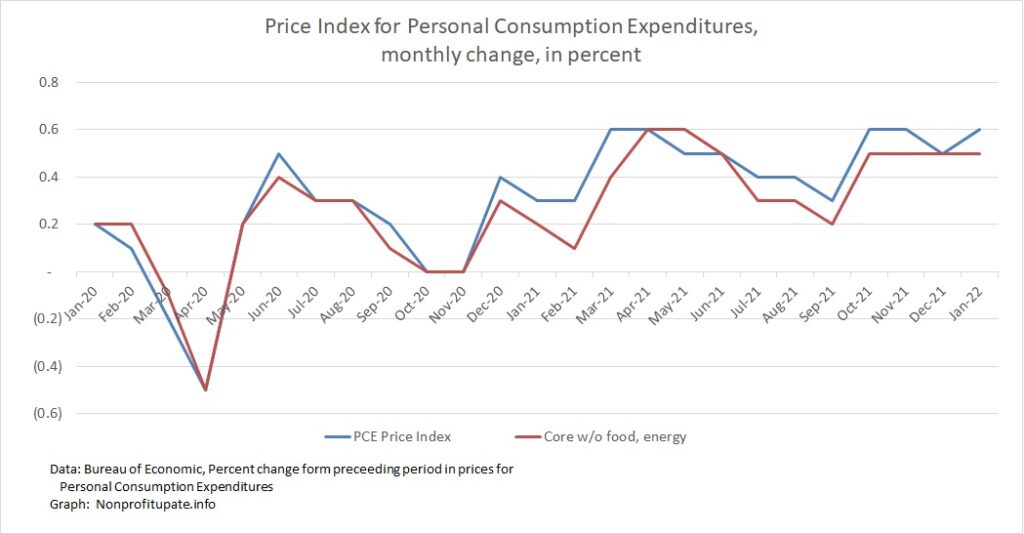 Well, the PCE increased the most in only 39 years, but that's really close to four decades.
The headline Personal Consumption Expenditure (PCE) inflation index increased 0.6% in January 2022 following December's increase of 0.5%, which was revised upward from previously reported 0.4%. That follows 0.6% in November and 0.6% in October 2021.
The core PCE inflation rate (without food and energy) was 0.5% in January, matching the 0.5% increase for the previous three months. The October 2021 increase was revised up 0.1%.
The cumulative 12-month change for 2021, according to BEA, is up 6.1% overall and 5.2% excluding food and energy.
Ouch and ouch.
…
Personal Consumption Expenditure for January 2022 shows ongoing high inflation, with year-over-year increases at the highest level in four decades.Read More »