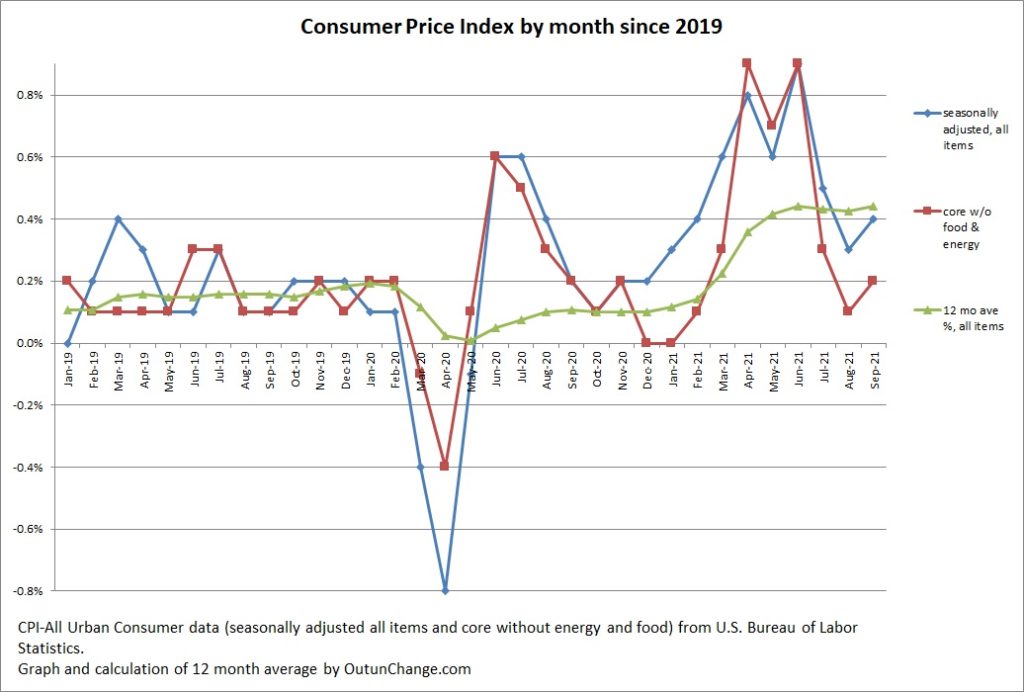 The Consumer Price Index, or CPI, shows a 0.4% increase in September 2021 for all-items with a core increase of 0.2%.
The rate of inflation for the last 12 months is 5.43% for all items and 3.86% for core inflation without food and energy.
Graph at top of this post shows the monthly increase in the all-items index along with the core change. Graph also shows an average of the preceding 12 months for all items.
Watch the green line increase from around 0.1% up to over 0.4% for the last five months.
The trailing 12 month average is also grim. It shows:
…
Consumer Price Index increase for September 2021 continues strong, with 12 month inflation running at worst rate since 1990.Read More »