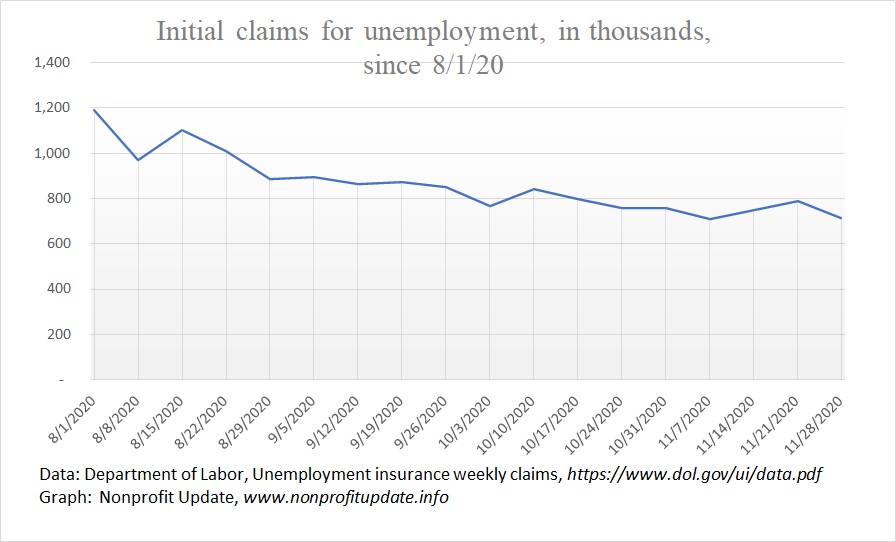 The number of new claims for unemployment for week ending 11/28/20 declined for two weeks in a row. New claims are 712K, a 75K drop for the week.
In September the new claims were in the 800Ks. Since 10/17/20 the new claims have been under 800K.
For contrast, remember that before the government induced shutdown of the economy the new claims averaged about 220K per week so we are still running more than three times the previous norm.
When a person exhausts the state level coverage, they become eligible for the extended federal benefits, called the Pandemic Emergency Unemployment Compensation program.
The number of continuing claims for unemployment is continuing to drop. Some portion of the drop is people going back to work. Looks like for the lasts four weeks the drop in state-level continuing claims has been offset by rising number of people in the federal program.
…
Slight decline in new claims and continuing claims for unemployment for week ending 11/28/20.Read More »